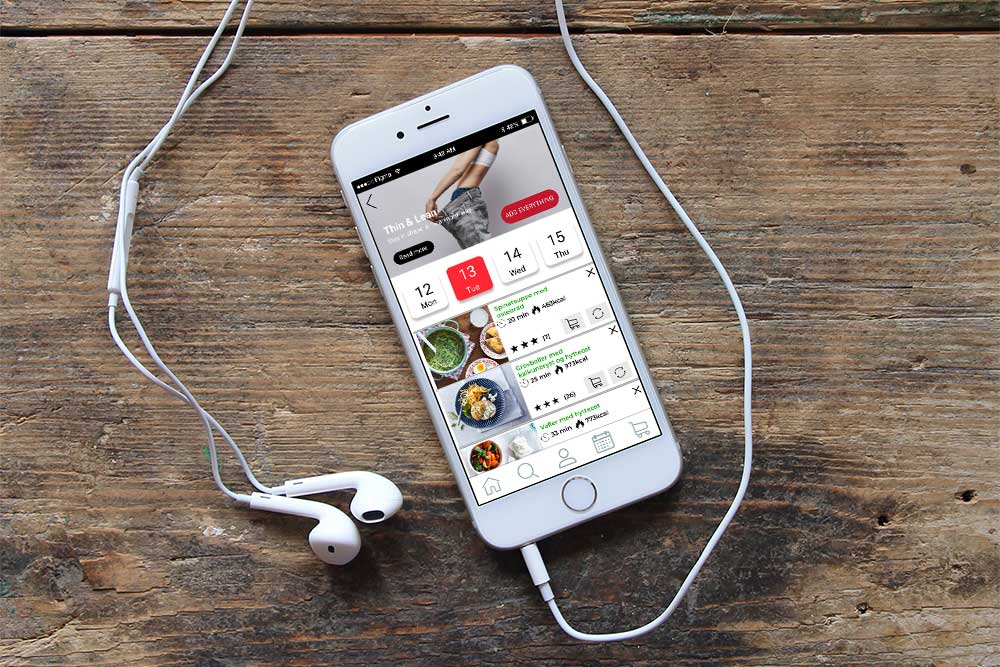 The design problem
Initial concept description
Click & Cook platform allows to browse through recipes database, buy necessary ingredients online and get them delivered home.
Target audience: working people, who plan their meals in advance, and order delivery to their office.
Tasks
Primary: How we can expand initial concept and make it appealing to other market segments?
Secondary: How we can improve the experience?
Challenges
Persuasive Design. To change attitudes and behaviours (Attitude-oriented design strategy)
Digital nudging. To steer users to targeted behaviours and decisions (Decisions-oriented design strategy)
Prototype
Clickable prototype, created during this project can be found online on Figma platform.
Users
Insights
"Some 53.4 percent of Danes aged over 18 spend at least 150 minutes each week doing some physical activities in their leisure time, including cycling as a form of transportation." (The Copenhagen Post, 2017)
It was assumed that people, who actively do sports pay more attention to their diet. Desk research and interviews were conducted in order to validate this assumption.
The daily grocery shopping is exhausting consumers cognitive capacity. "According to Wansink (2015), consumers estimate to make 20-30 decisions connected to a typical daily food shopping, but in reality they sum up to almost 200." (Can we nudge ourselves?, Gabriele Torma, 2018)
User research
"I try to eat balanced diet. I follow specific food plan. I don't stick 100% to it, but try to keep it in my mind. I follow basic macronutrients rules, with proportions of carbs, protein and fat, and certain amount of calories. Within those limits I try to eat what I can." (User Interviews)
Design Process
UX Research
Competitor analysis and field research were conducted in order to get familiar with field and dive deeper into subject.
Mental models
Mental models is an explanation of how someone thinks of how something works in the real world.
Using mental models helped us to align the product features and content with actual user needs.
Extreme users
Identifying amplified needs of extreme users can help pull out more meaningful insights and see a deeper holistic perspective of the problem.
Our user "Try hard Jeremy" has specific deadlines, fitness and diet goals.
Design solution
Address new segment — people, who do sports and watch their diet more closely.
Allow users to build a customisable meal plans based on their special preferences and diet goals.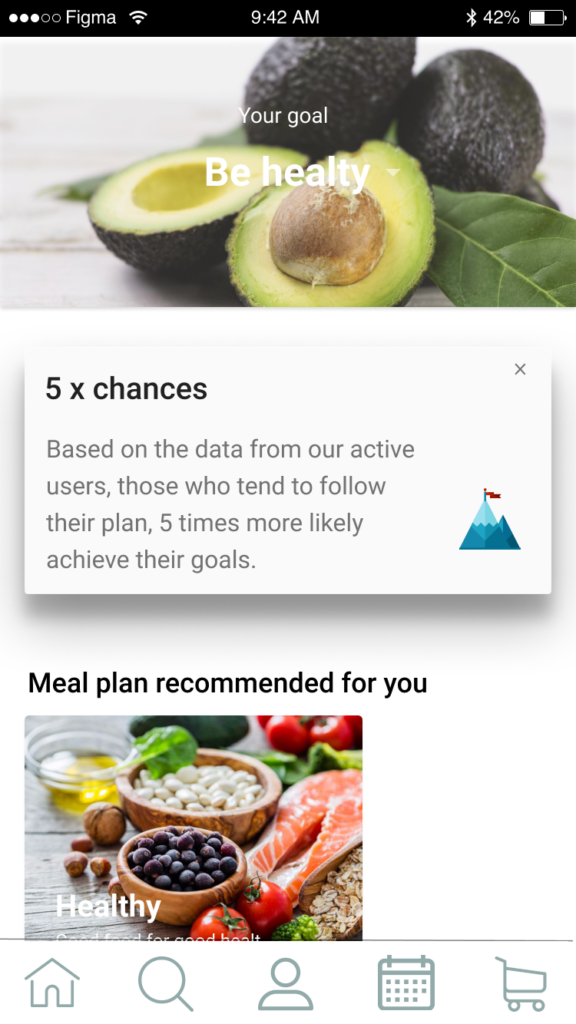 Digital nudging and personalisation
To steer users to targeted behaviours and decisions
Instead of generic meal plan "one size fits all" platform will suggest different meal plans tailored for different user goals. Most suitable plan will be highlighted as recommended.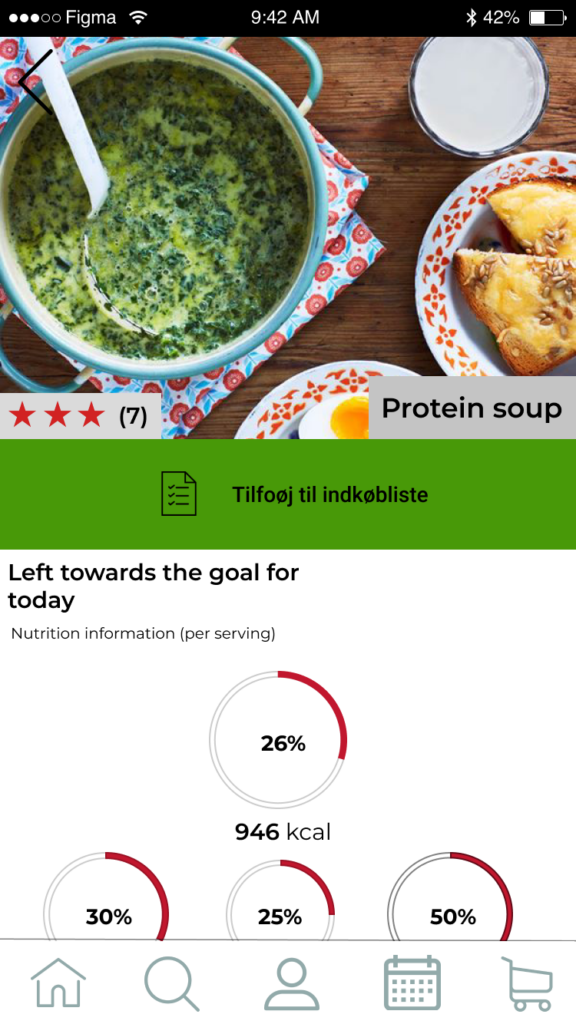 Coherent approach
Detailed nutritional information
Nutritional information of the meals in the plan as well for as macronutrients ratio is presented in a user friendly way. Users don't need to crunch loads of numbers in order to make sure that the diet they follow is perfectly balanced according to their needs.
Value for the user
Engagement and personalisation
Time saved for meal planning
Reduce of cognitive load
Value for business
New market segment
Returning users
Improved brand image
Results
Concept was very well received by stakeholders and teachers.