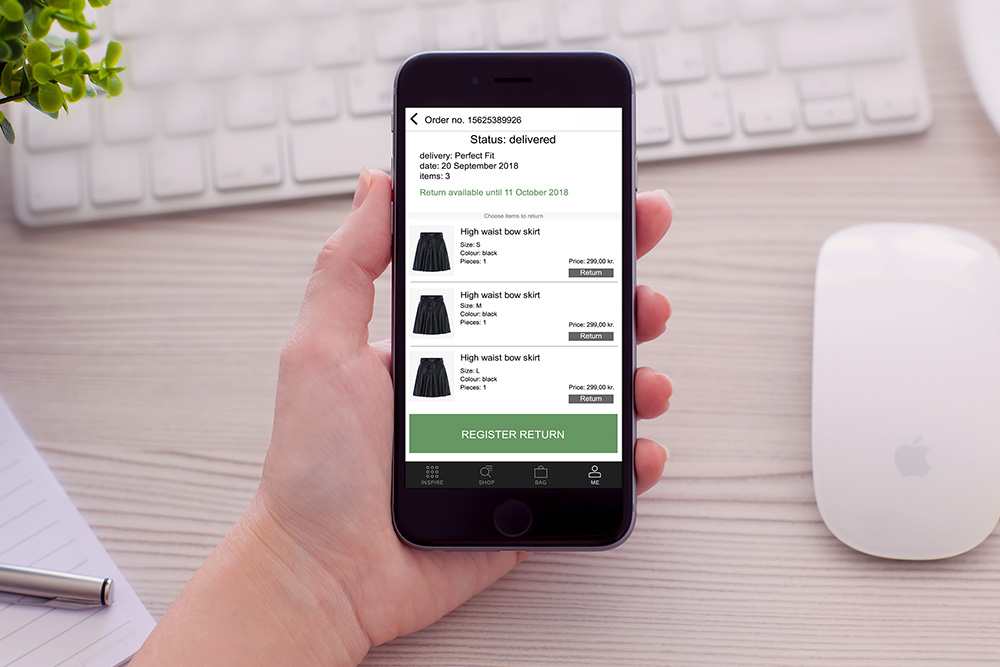 Design problem
Case brief
Products of the Vero Moda brand are available online, in branded and multi-branded stores across several continents.
Target audience: Independent young women, who want to dress well and pay less
Task
Create omnichannel concept, which would connect all online and offline channels of the brand, and have clear communication on all digital touchpoints.
Challenges
Secure business alignment across all channels.
Adapt to new digital demands and trends.
Research
Conducted desk research helped us to get familiar with available technologies, industry trends and solutions provided by competitors. Interviews helped us to clear our assumptions and gain insghts about shopping behaviour.
Design process
UX tools and methods used through design process helped visualise and map all aspects of customer experience, empathise with customers and understand them better.
Customer journey map
In order to get complete overview of experience of customers during online and off-line shopping we were using customer journey map method. It helped us visualise and map all aspects of customer experience through the whole shopping process. This method of chronological visualisation is also referred as experience map.
Problem space
Problem space method helped us look closely and elaborate existing problems. Not all the problems had same impact on the situation, and not all the problems we were able to addressed due to different limitations, but it was important to get overview of all of them.
Can-if map
Combined together with Problem space, Can-if map is one of the methods from which we benefited most. It helped us explore all possible non-obvious ideas and alternative scenarios for problems, which we were trying to solve in our solution. Advantage of this method is that it is allowing to look at the problems from different perspective, be creative and think outside the box.
Solution
Created concept is reducing inconvenience related to returns, and improving shopping experience in online stores.
Easy returns
After receiving the package, a customer will have 21 days to try it on at home and send it back by post in case if they don't want to keep the item. The return has to be registered in the app or in online store before sending it back.
Charge only for items they keep
After 30 days from purchase, customer will be charged only for those items which they decided to keep and transaction is completed.